Jenna Ortega is fronting Dior's new campaign for its perfume, "Gris Dior". The perfume is part of the La Collection Privée Christian Dior.
She is joined in the campaign by Thuso Mbedu, Joseph Quinn, Fai Khadra, Liu Yu Xin and Oreselan. The perfume is over a decade old, but this new campaign is reminding people why the perfume has lasted as long as it has.
To continue promoting the perfume the artists will all star in a film and they will also take part in a "Dare in Gris Dior The Grey Zone" exhibit, which will be held in a pop-up gallery in Los Angeles between April 11 and 16.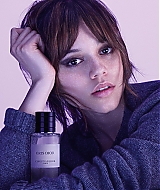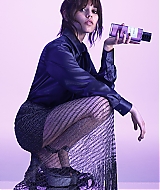 Gallery Links
Studio Photoshoots > Photoshoots from 2023 > Set #015